The Lovely Husband has been away on business for three days in Sweden. I've been quite jealous because I really
really
want to go to Scandinavia - Norway for the fjords, wooden churches and Vikings; Sweden for the, er, Vikings; Denmark for the Iron Age villages and, um, Vikings; Finland for the reindeer; Iceland (does Iceland count as being in Scandinavia?) for the glaciers and volcanoes; all of it for the Northern Lights.
He went to a place called
Karlskrona
which is on the coast, roughly on the same longitude as Vienna and latitude as Sunderland. He said there were lots of little islands visible from the port but that the town itself, given that it's got some sort of world heritage status, wasn't as pretty as he'd been hoping. But, never mind, he's now been to Sweden and I haven't.
To cheer me up he brought me a couple of presents - something sleek and elegant, oozing Scandinavian design, perhaps? In brushed stainless steel if not in silver?
You'd be wrong.
Now, I'm not being ungrateful because, frankly, by the time you've been married to each other as long as we have, any gift is welcome, especially one where I haven't provided exact details of what to get, where to get it and how much it would cost.
So what did I get?
A jar of Lingonberry jam. Wrapped in a pair of dirty socks for protection. Yum.
And a bar of chocolate. But not just any old chocolate, oh no. I got a bar of this: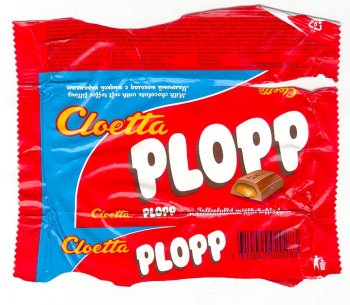 And, you know what? I couldn't actually have asked for more perfect gifts. I love The Lovely Husband hundreds because he still knows how to make me laugh.
Welcome home, babe - me and the two-and-a-half cats all missed you...